Local News

The chip was one of the last things Harris Wolobah, 14, ate before he died, his family said.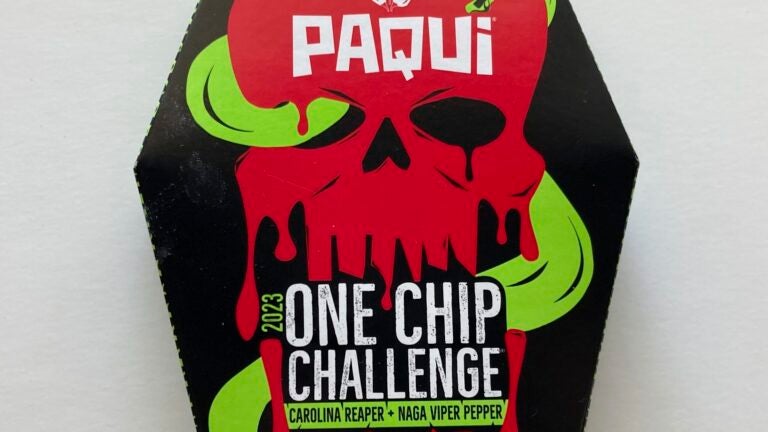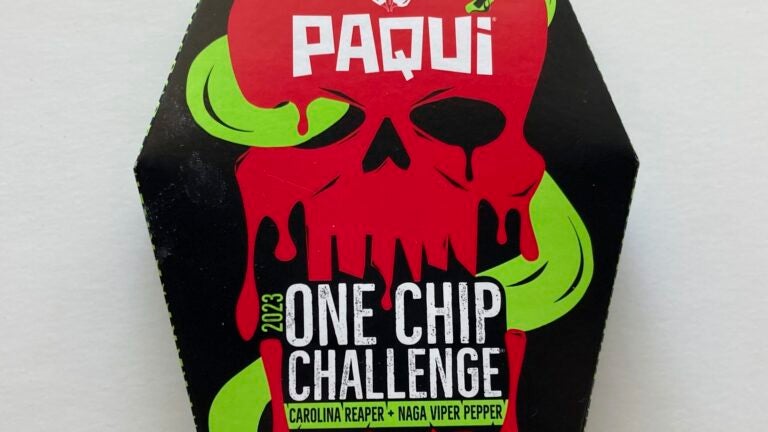 The tortilla chip company that challenged consumers to eat a single chip dusted with two of the hottest peppers in the world is pulling the product from retail shelves, the company said Thursday, days after the family of a teenager said he had died after consuming the chip.
"The Paqui One Chip Challenge is intended for adults only, with clear and prominent labeling highlighting the chip is not for children" or other sensitive groups, the company said in a statement on its website. "We have seen an increase in teens and other individuals not heeding these warnings."
As a result, the company said, it was working with retailers to remove the product from shelves "out of an abundance of caution."
Paqui also said it would offer refunds for the product, which was priced at $9.99 for a single serving. Paqui is owned by Amplify Snack Brands, a subsidiary of The Hershey Co.
The chip involved in the challenge was dusted with the Carolina Reaper and the Naga Viper peppers, two of the hottest in the world. The label on the coffin-shaped box dared customers to wait as long as possible before eating or drinking anything after consuming the chip, and then to post their reactions on social media.
Many videos online showed people begging for water or shoveling ice cream or milk into their mouths after eating the chip.
The chip was one of the last things Harris Wolobah, 14, ate before he died, his family said. Lois Wolobah, his mother, said her son's school in Worcester, Massachusetts, called Friday to tell her that he was sick and that she needed to pick him up. When she arrived at the school, Harris was doubled over with stomach pains. About two hours later, he was rushed to a hospital, where he later died.
The cause of his death was not immediately clear, but Lois Wolobah told The New York Times that she believed the chip had something to do with his death.
A spokesperson for Paqui, Kim Metcalfe, said that the company was "deeply saddened" by Harris' death and "express our condolences to the family."
"We care about all of our consumers and have made the decision to remove the product from shelves," Metcalfe said in a statement to the Times. "The product's label clearly states it is not for children or anyone sensitive to spicy foods or who has food allergies, is pregnant or has underlying health conditions."
The spokesperson emphasized that the removal of the chip was not a "recall" but rather a "voluntary retrieval."
This article originally appeared in The New York Times.