Data shows long-term Bitcoin investors have held strong
Meanwhile, the short-term bears are trying to push the price lower
Support in the $25,000 is a key area that has held firm so far
The start of September hasn't shaken up much, as It's still trading in a narrow range. Any attempt at a strong upward move since August 29 has been swiftly met by heavy selling pressure.
There are a few key factors working against the bulls right now: low volatility, a general aversion to risk, and the high likelihood that the Federal Reserve will keep its hawkish policy, maybe even continue hiking interest rates.
However, on the flip side, there's a glimmer of hope for a long-term uptrend. It might come from investors who've been holding their Bitcoin for over three years and perhaps intend to hold onto it even longer.
Meanwhile, is stuck in a similar sluggish state. However, recent large transactions on Coinbase (NASDAQ:) could cause a surge in trading volumes in the short term.
Bitcoin: Long-Term Holders Remain Confident
Glassnode's stats paint a positive picture of Bitcoin's long-term growth. A significant 40.53% of all Bitcoins haven't moved from their addresses for at least three years. Less than 30% have been held for over five years.
This suggests that a substantial number of investors have faith in the top cryptocurrency, as they've weathered recent market turbulence without selling. The key factor now is how short-term investors behave, as their return to the market is crucial for any significant price movements.
Interestingly, weather conditions are impacting not just the agricultural commodities market but also cryptocurrency mining. Marathon Digital Holdings (NASDAQ:) reported a 9% month-on-month drop in extraction due to hot weather in Texas.
Nonetheless, daily mine output has increased significantly, going from 5.9 BTC to 34.3 BTC compared to 2022.
Volatility Likely in September for Bitcoin?
Historically, September hasn't been the best month for Bitcoin. Looking back over thirteen years, there have been negative returns nine times during this month.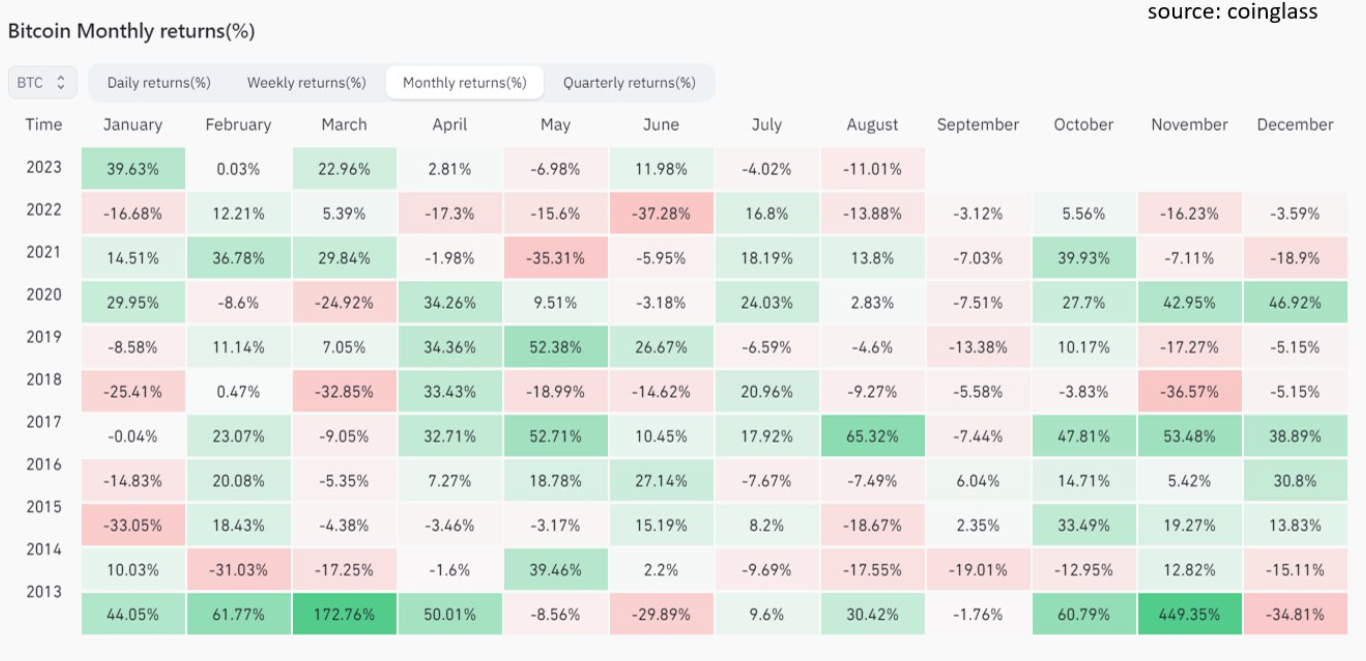 Source: Coinbase
Adding to the concern, CryptoQuant data reveals that the trading volume in mid-August hit 112,317 BTC, the lowest since November 2018.
Just to put things in perspective, the peak trading volume in March reached a whopping 3.5 million BTC, highlighting the stark decline in trading activity.
Such a situation often accompanies a market downturn and indicates the withdrawal of individual investors.
Bitcoin's Key Levels
For now, the $25,000 price mark remains a crucial support level for Bitcoin. Except for a brief upward movement at the end of August, Bitcoin's prices have been locked in a narrow consolidation for the past three weeks, largely hinging on this support level.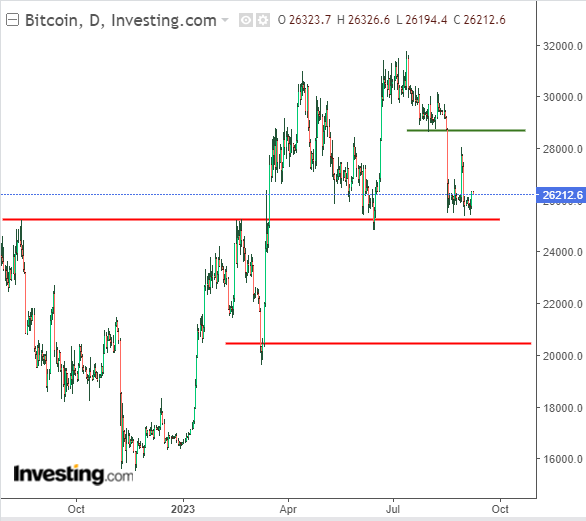 Bitcoin Daily Chart
Should the bears successfully breach this level, it would pave the way for a more substantial price drop, with the next target around the $20,000 mark, a demand zone.
We can entertain the idea of bulls taking charge only in case of a strong rally that surpasses the $28,000 level.
***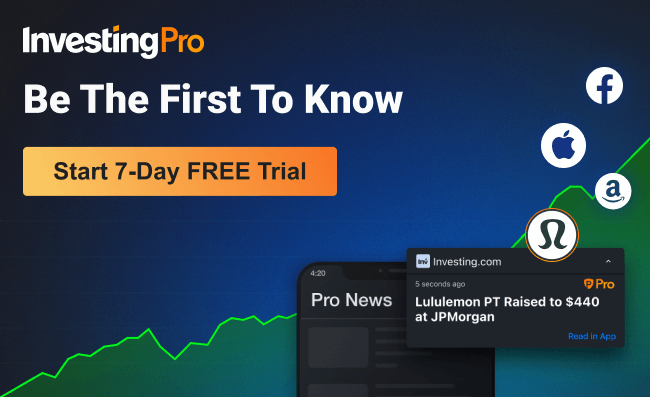 Find All the Info you Need on InvestingPro!
Disclaimer: This article is for information purposes only; it is not intended to encourage the purchase of assets in any way, and does not constitute a solicitation, offer, recommendation, opinion, advice or investment recommendation. We remind you that all assets are considered from different angles and are extremely risky, so that the investment decision and the associated risk are specific to the investor.