Health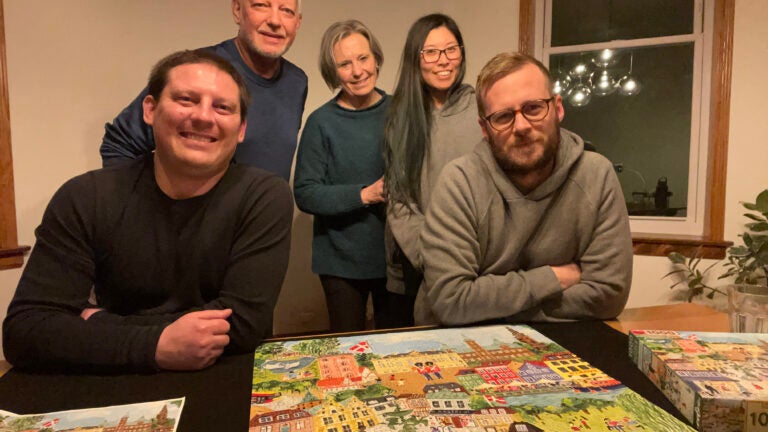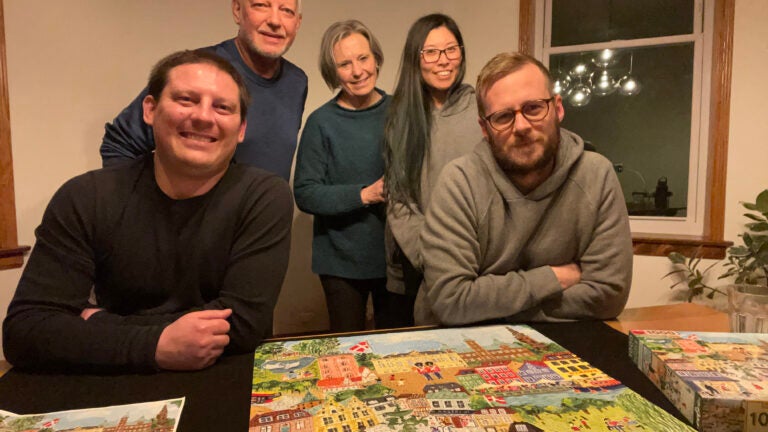 Randolph H. Pherson is accustomed to uncertainty when it comes to his health. It took the former CIA analyst five years, appointments with a dozen doctors and a trip to an emergency room before he was diagnosed with coronary artery disease so severe he underwent quadruple bypass surgery hours later.
Galvanized by that experience, Pherson sought to apply intelligence-gathering skills to medical care and in 2020 published a book titled "How to Get the Right Diagnosis: 16 Tips for Navigating the Medical System."
In his own life, however, Pherson's efforts have met with mixed success. Two weeks after his 2014 heart operation Pherson developed the first of a baffling constellation of symptoms that included painful skin rashes, spiking fevers. and abnormal blood counts. He spent the next seven years consulting multiple specialists who ruled out 50 diseases but were unable to make a diagnosis.
It wasn't until September 2021 when Pherson became critically ill and wound up in a Reykjavik hospital while on vacation that a serendipitous convergence of events led to the identity of the unusual malady that had plagued him for years. Pherson suspects he might still be searching for answers had he not been under the care of a team whose comprehensive work-up, collaborative approach and connection to an expert at the National Institutes of Health led to a definitive diagnosis in February 2022.
"Going to Iceland saved my life," Pherson said of the trip he nearly canceled at the last minute.
Pherson, now 74, continues to travel overseas frequently as a national security consultant. Doctors near his Northern Virginia home and at NIH help him manage his complicated, unpredictable illness.
Missing the mark
In 2009 Pherson, an avid runner, began feeling intermittently short of breath. Early on, doctors assured him that his heart was healthy based in part on the result of a nuclear stress test, which uses a radioactive tracer to assess blood flow through the heart. Attention then turned to his lungs, and Pherson was treated for asthma. For several years he cycled through nearly a dozen medications and consulted multiple doctors, many of them allergists, but his breathlessness lingered.
It wasn't until Pherson's primary care doctor advised him to head to an ER after he had difficulty walking a block that doctors discovered blockages in four coronary arteries. After urgent quadruple bypass surgery, Pherson learned he had been misdiagnosed years earlier, in part because of a rare condition called balanced ischemia in which multiple arteries are in essence equally affected, which can cause a false negative on a stress test. Pherson was told that his arteries showed blockages of between 80 and 90 percent.
Two weeks after bypass surgery, Pherson developed an intensely itchy rash on his lower legs that lasted a few days, then disappeared. For years the rash recurred periodically but only on his legs. Later it would morph into painful red spots the size of half-dollar coins that erupted all over his body and sometimes persisted for weeks.
By 2021 Pherson was beset by new symptoms: periodic fevers of 101 to 102 degrees late in the day, accompanied by chills along with episodic pain in various joints — a foot, wrist or shoulder — that lasted a few days. At times doctors struggled to determine whether a symptom reflected a reaction to a drug Pherson was taking or a sign of an unidentified disease.
Increasingly, blood tests indicated something serious was wrong. Pherson was anemic and his white blood cell count was elevated, sometimes shooting to 10 times above normal, a condition known as hypereosinophilia. He looked pale.
Between trips abroad, he consulted doctors: allergists, a dermatologist, gastroenterologist, otolaryngologist, rheumatologist, oncologist and a "wellness" practitioner. Testing uncovered an incidental pancreatic cyst that was deemed benign but now required regular monitoring in case of malignancy.
The strategies Pherson had recommended in his book — come prepared, take notes, ask questions, try to forge "active partnerships" with doctors — didn't seem to be getting him very far.
"The focus seemed to be more on what drug to prescribe," Pherson said, rather than a holistic look at his condition. The specialists he consulted were conversant in their fields but often failed to communicate well with doctors in other specialties — or with him.
Work, as always, was a balm. "I've got a very busy schedule — 20 balls in the air at all times," Pherson said.
In September 2021 he and his wife, Katherine, and eight friends — among them a retired hand surgeon and a nurse — were scheduled to go to Iceland, a vacation that had been postponed twice because of COVID restrictions. Pherson was especially looking forward to visiting his 100th country.
But a week before departure, concerned about his increasing shortness of breath, he had second thoughts and saw two specialists who had been treating him. The doctors were supposed to confer and let him know if they thought he should make the trip. Pherson said he never heard from either of them. "I just gave up on them and went. I said, 'They have a hospital in Iceland, let's go.' "
Meltdown in Iceland
For the first five days, Pherson struggled with fevers, a swollen, painful right hand and breathlessness. On Sept. 30, after nearly passing out while climbing to the top of a volcano, he went to the ER in Landspitali University Hospital in Reykjavik where he was seen by a rheumatologist and a cardiologist and quickly admitted.
Pherson's fever spiked to 104 degrees and he grew so weak he couldn't lift his arm. Doctors treated him with antibiotics and intravenous fever-reducing drugs for suspected pneumonia.
But his breathing and kidney function worsened and tests revealed pericarditis, an inflammation of the tissue that surrounds the heart, along with right-sided heart failure, a blood clot in his lung and chronic anemia for which he would receive a blood transfusion. Painful sores sprouted on his ankles and hands. At one point during his 18-day hospitalization, Pherson experienced a hypertensive crisis when his blood pressure suddenly shot up to 207/112.
"I was crashing," Pherson recalled. One of his doctors told him that had he not sought treatment, he probably would have been dead within the month.
A rheumatologist suspected Pherson had a form of vasculitis, a group of uncommon diseases that cause inflammation of the blood vessels and typically strike people over 50. He began taking high-dose steroids. The response was rapid: Pherson's fever dropped and his swollen hand improved dramatically.
Coincidentally, his Virginia dermatologist informed him that a skin biopsy performed before his departure seemed to indicate vasculitis. Based on the results of the biopsy of an artery performed in Iceland, doctors suspected giant cell arteritis, which causes inflammation in and around the head and scalp. But Pherson's other symptoms did not seem consistent with that disease, which often causes head pain and vision loss.
In an extraordinary stroke of luck, Pherson's Reykjavik medical team included rheumatologist Gunnar Tomasson, a longtime friend of Peter Grayson, chief of the vasculitis translational research program at NIH's National Institute of Arthritis and Musculoskeletal and Skin Diseases. Both had trained at the same fellowship program in Boston.
Tomasson knew that Pherson lived in the D.C. area and wondered whether he might be suffering from a rare, newly discovered autoimmune disease called VEXAS syndrome, first described in a December 2020 article in the New England Journal of Medicine. Grayson was part of the international team that discovered VEXAS, and NIH was then one of the only places in the United States capable of performing the genetic sequencing necessary to diagnose it. Tomasson emailed Grayson, who expressed interest in Pherson's case, which had some features that are not common in patients with VEXAS, including hypereosinophilia.
VEXAS, an acronym based on the clinical characteristics of the disease, is caused by a genetic mutation of the UBA1 gene located on the X chromosome; the genetic defect is acquired, not inherited, and therefore cannot be transmitted to offspring. Doctors don't know what causes the mutation.
Because men have only one X chromosome, they are far more likely than women to develop VEXAS, which rarely occurs before age 50. Vasculitis can be one of the first signs of the disease, which is also characterized by skin rashes and unexplained fevers. Patients also experience progressive bone marrow failure requiring blood transfusions. So far more than 100 people have been diagnosed with the inflammatory disorder. VEXAS is estimated to affect roughly 1 in 4,000 men over 50.
"We think this is a disease hiding in plain sight," Grayson said. "We do know this is a life-threatening disease. The median survival from onset of symptoms is about 10 years." NIH is conducting a study to determine whether bone marrow transplantation is a treatment for VEXAS. The hope is that a transplant might reset the immune system, deactivating or eliminating the disease-causing gene. The clinical trial is limited to patients who have not responded to other treatments.
Coming home
On Oct. 19, 2021, Pherson, significantly stronger than when he was hospitalized but unable to take a commercial flight because of his blood clot and heart problems, took an air ambulance from Reykjavik to Dulles International Airport. From there he was transferred to Inova Fairfax Hospital, where he spent a week. During that hospitalization, doctors drew blood that was sent to NIH for testing.
In February 2022, Pherson learned he had VEXAS. "It was kind of a relief," he recalled. At last he had an explanation for seven years of confounding symptoms but added, "I was a little bit anxious" because it meant that his life expectancy might be reduced.
Pherson takes steroids and other immunosuppressive drugs to manage his disease, which periodically flares and has resulted in three hospitalizations since 2021. He continues to work and travel frequently. "I vary from 70 to 90 percent productivity," Pherson said. "I'm pretty stoic. . . . I just keep doing what I do until I can't do it anymore."
He and Grayson hope to increase awareness of the disease, particularly among doctors.
"I've never met a doctor who heard of VEXAS," said Pherson, who is enrolled in two studies at NIH. "We need to get the word out."
Grayson agrees. "Every time I give medical grand rounds anywhere there is always a lightbulb that goes off for a doctor in the audience," he said. "If you're a rheumatologist or a dermatologist or a hematologist and you've never heard of VEXAS, you need to do some learning. These patients are in your clinic."