A couple have been charged with theft after police say they took $17,000 worth of merchandise from a pair of Target stores in Orange County, California.
The Irvine Police Department said Analu Gonzalez, 25, and Alexis De Jesus Garcia, 22, were charged in connection with thefts at a Target in Costa Mesa on March 3 and then a Target in Irvine on April 2.
The police department also released security footage that appears to show the alleged thefts.
"Bowser and his partner in crime, Buzzy Beatle, collected baby formula from stores across Orange County like Mario and Luigi collect coins," police wrote on social media, sharing the video.
SEAWORLD SAN DIEGO OWES $12 MILLION IN BACK RENT TO CITY, ACCORDING TO LAWSUIT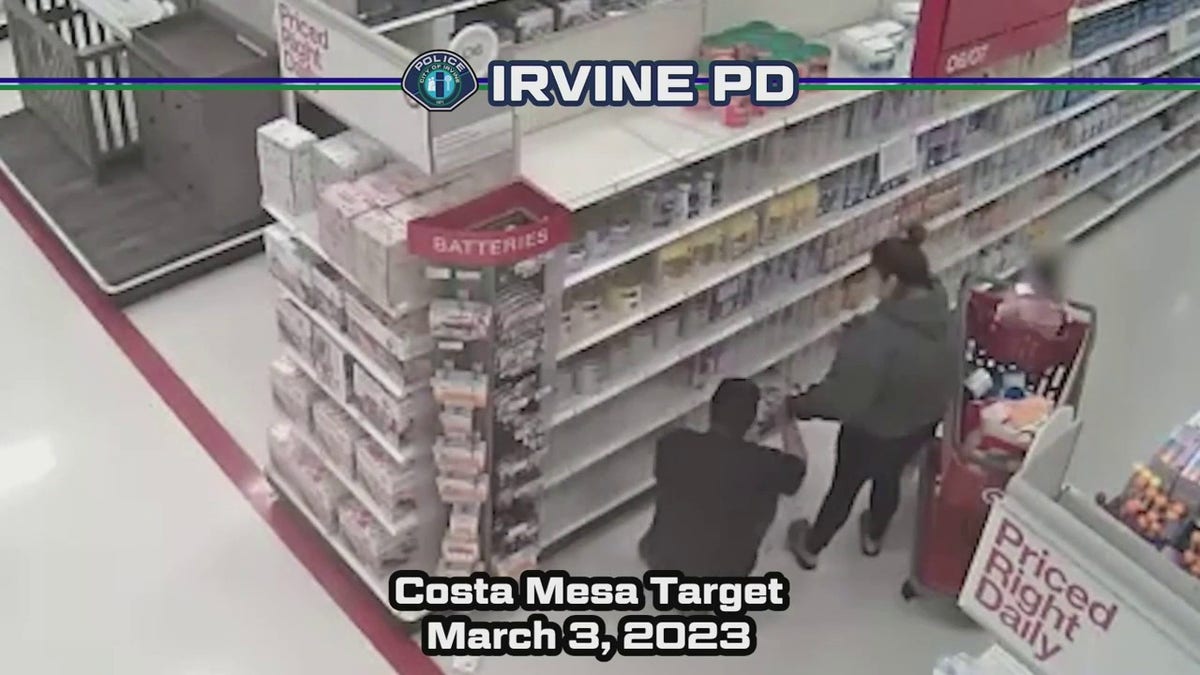 At the Costa Mesa store, the couple can be seen on the video pushing a shopping cart toward an aisle with pricey baby formula. A child can be seen sitting in the cart seat. 
They then appear to pull items off the shelf indiscriminately and stuff them into a large tote bag.
A Target employee attempts to intervene as they were exiting the store but the unperturbed couple walks away with the items, the video appears to show.
"Their high score reached $17,000 in stolen goods when our Detectives located them at a motel in Buena Park yesterday," the police statement continued. "In case you're curious, they were not stealing the formula to feed their Koopalings."
CALIFORNIA WOMAN FIGHTS OFF NAKED MAN WHO SNUCK INTO HER APARTMENT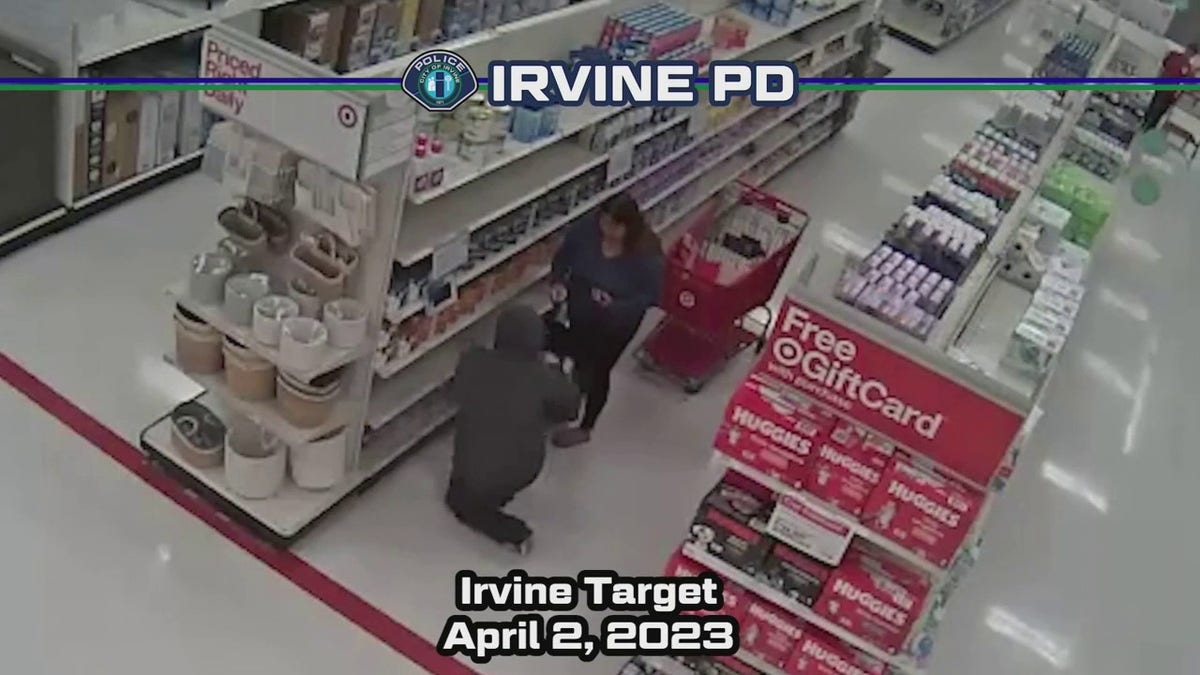 CLICK HERE TO GET THE FOX NEWS APP
During the theft in Irvine, the couple appeared to execute a similar strategy in nonchalantly rolling a cart to the baby formula aisle. They then began dumping products from the shelves into their cart.
The couple stole an estimated $3,000 worth of merchandise from Irvine, according to police.
Gonzalez and Garcia were arrested on Thursday for grand theft and organized retail theft, police said.