The five Americans who were released Monday from Iran as part of a prisoner swap have landed in the U.S.
The Americans and two of their family members arrived in Doha, Qatar, on Monday after leaving Iran. White House officials touted the move as President Biden reuniting families. During the exchange, the U.S. offered up five Iranian prisoners and returned $6 billion in frozen funds for use in Iran.
"The president is making five families whole again," a White House official said Sunday night.
Siamak Namazi, one of the five Americans involved in the swap deal, released a statement saying that it may take him a while to get "reacquainted with liberty" and confront health issues from his time in prison, but he also expressed excitement for the opportunities that will be presented by his newfound freedom.
US PRISONER RELEASED IN SWAP KNOWS THE FIRST THING HE IS DOING WHEN HE GETS HOME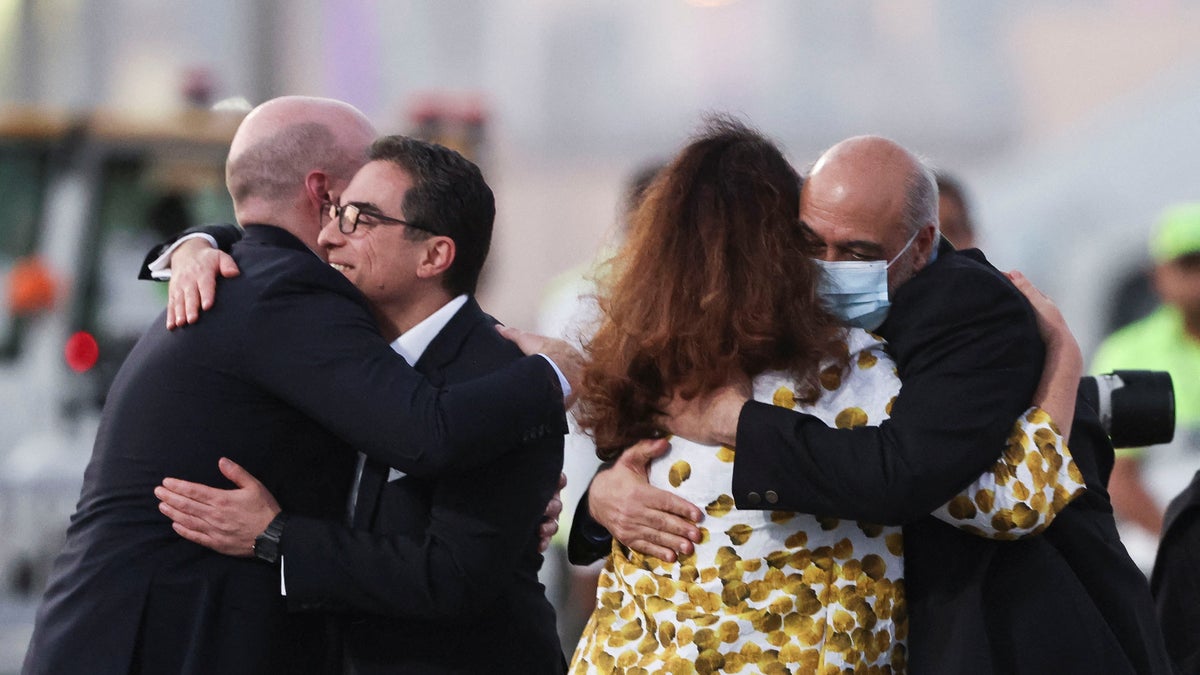 "I want to see foliage instead of walls and wardens. I want to lay back on the grass, with the warm sun on my face, and gaze up at the open blue skies," Namazi said in the statement. "My other pressing 'needs' include visiting the Apple Store to replace all the devices my captors took as bounty. I am dying to find out what gadgets now exist – when i was taken hostage, the iPhone 6s had just come out. You cannot imagine what an eight-year itch feels like."
The five Americans were greeted on the tarmac in Qatar on Monday by U.S. Ambassador to Qatar Timmy Davis. Three of the former prisoners, Namazi, Emad Sharghi and Morad Tahbaz, hugged the ambassador and others present after exiting the plane.
Biden marked the exchange in a statement on Monday, explaining that the two unidentified Americans have requested that their identities not be revealed.
CLICK HERE TO GET THE FOX NEWS APP 
"As we celebrate the return of these Americans, we also remember those who did not return. I call on the Iranian regime to give a full account of what happened to Bob Levinson. The Levinson family deserves answers," Biden wrote.
This is a developing story. Please check back for updates.
Fox News Anders Hagstrom and Michael Lee contributed to this report.