In our last update, see , was trading at $31000 and we found,
"It has moved steadily higher and should now be in grey W-iii of green W-1. Moreover, in early October, BTC broke out above the purple trend line that connects the bounce highs in 2022 with the all-time high (ATH) made in 2021—a significant development. BTC is [then] ready to target around $30-33K before we see the next buyable pullback."
Fast forward, and our assessment that BTC would continue to move high over the past two weeks was correct, as it now trades at around $35K. See Figure 1 below.
Figure 1. The daily chart of BTC with several technical indicators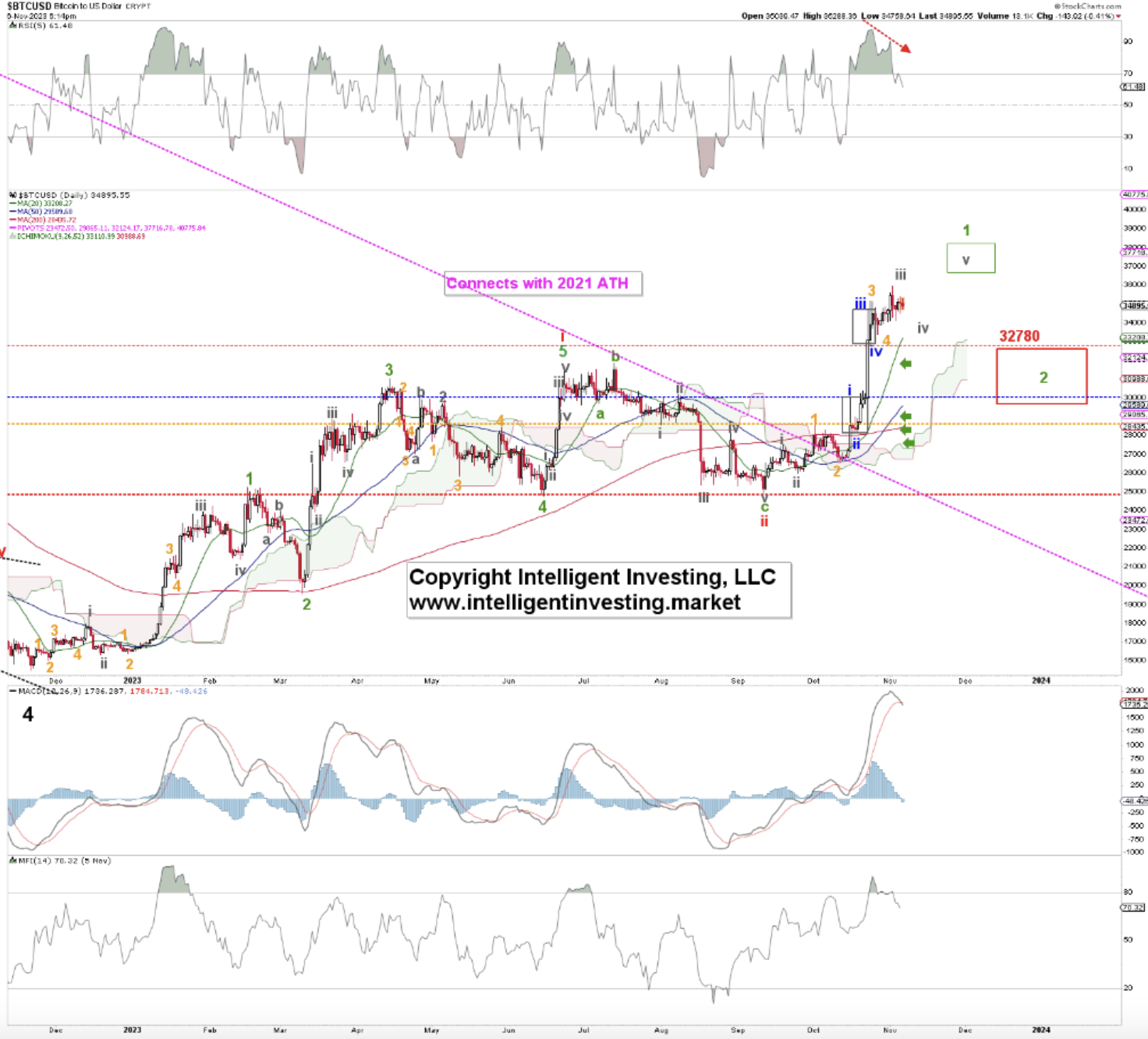 Based on the micro-EWP count, it appears BTC is still wrapping up the grey W-iii of green W-1 and that the original W-1 high at around $32,000+/-1000 can be raised to around $37,500+/-1000. From there, we should expect BTC to drop to approximately $28,500-32,500 for the green W-2 before the green W-3 targets at least $45K, but possibly much higher.
The alternative is that BTC is in a one-degree lower, aka more minor, 3rd wave, and instead of wrapping up one more set of a 4th and 5th wave, it needs a set of two more before the larger W-2 pullback occurs. See the green W-4 and red W-iii, iv, v in Figure 2 below. This sequence would target slightly higher: $39,500+/-1000.
Figure 2. The daily chart of BTC with several technical indicators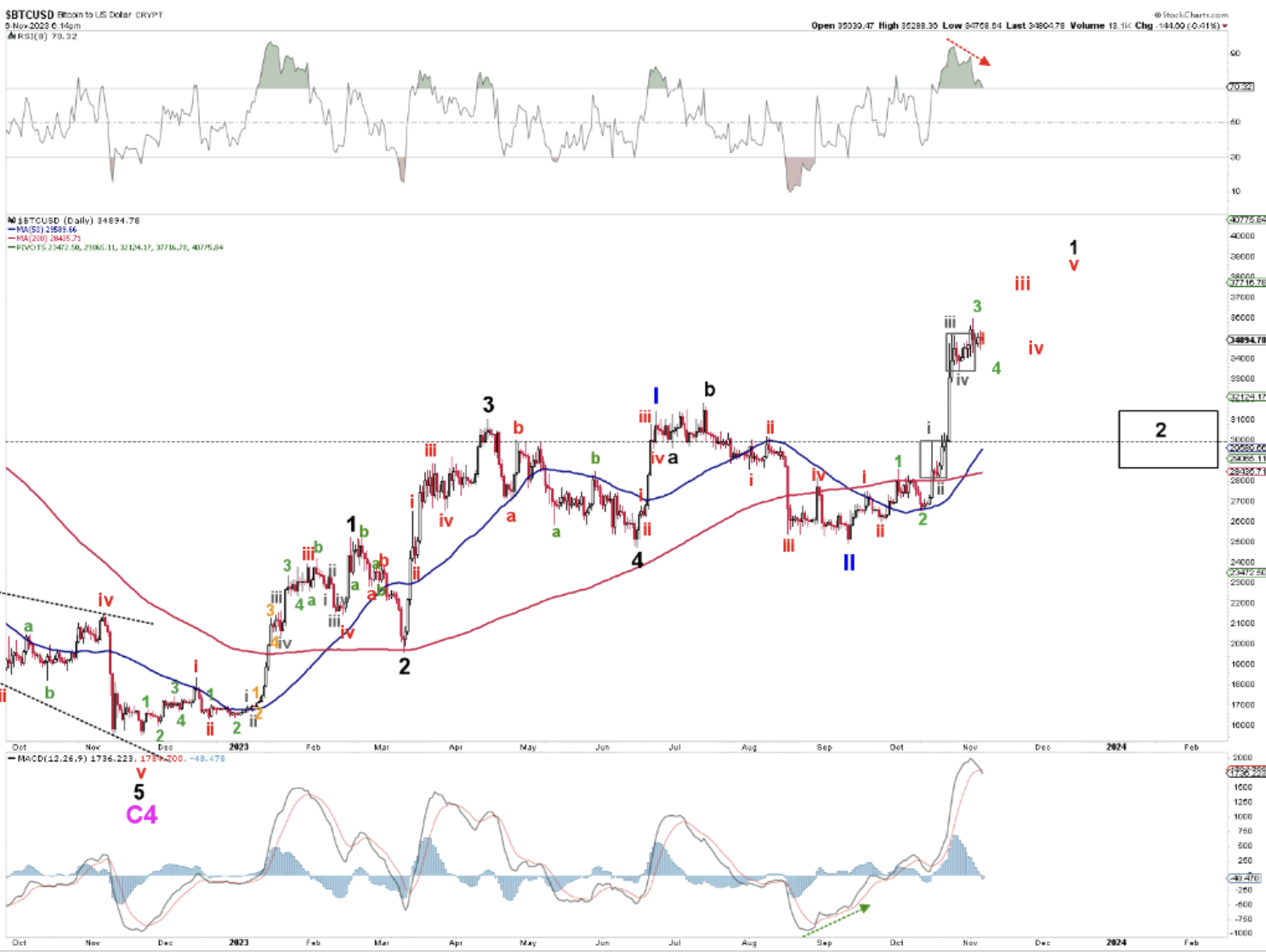 As a first warning for the Bulls, Bitcoin will have to drop below $32780 from current levels. The 2nd warning is on a direct drop below $30K, and the 3rd warning is below $28500. Our Bullish scenario is entirely invalidated below $25K. These are our insurance levels to prevent potentially more extensive havoc on our portfolio. However, only when that happens will we change our overall, longer-term Bullish POV, which BTC is proving more and more correct for each day that passes in that:
"Based on BTC's past cycles, made up of four more minor phases, it is currently in the accumulation phase and thus close to the next Bull run, which can target $100-200+K by the end of 2025."