The Boston Globe

Not long ago, the co-working giant was Boston's largest occupier of office space.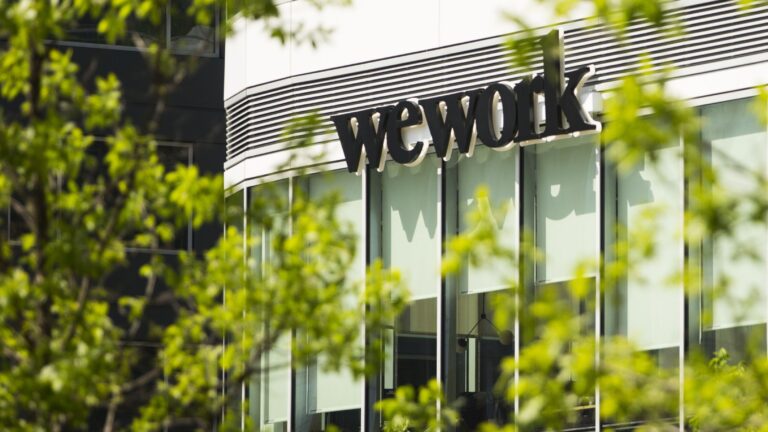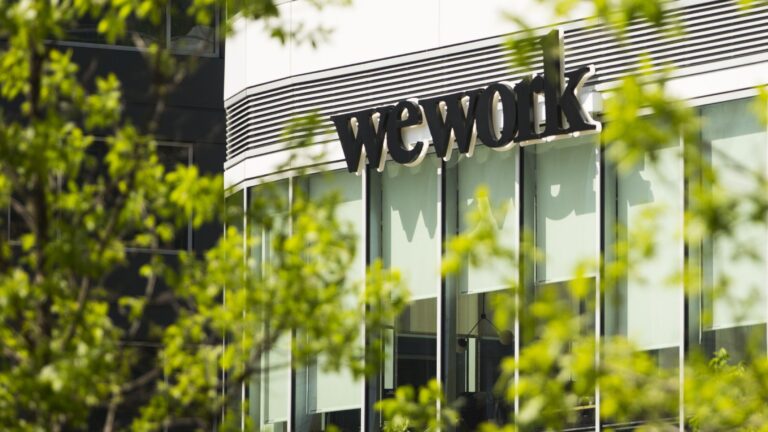 WeWork, the co-working juggernaut that once ranked as Boston's largest office tenant and ushered in an era of office amenities wars, filed Monday night for Chapter 11 bankruptcy reorganization in New Jersey federal court.
It's yet another remarkable fall from grace for a company once valued at a whopping $47 billion.
It's unclear what the future holds for WeWork's footprint in Boston. Research from brokerage Colliers shows the company still occupied more than 1 million square feet across across a dozen locations as of this summer. WeWork's website, meanwhile, lists just nine open locations in Boston, with another in Cambridge.
Three Boston locations have been quietly removed from WeWork's website since August, research from real estate company CoStar shows: 100 Summer St. and 40 Water St. in downtown and 75 Arlington Street in the Back Bay.
The Summer and Water Street locations were listed among the 69 "rejected" leases in the company's Chapter 11 bankruptcy filing Monday, meaning that the company is essentially asking the court to terminate their leases. Rockpoint, the landlord at 100 Summer St., declined to comment.
WeWork's "comprehensive reorganization" comes amid a period of post-pandemic tumult in Boston's commercial real estate market, particularly downtown, where many companies are downsizing as they transition to the hybrid work schedules that WeWork once hoped to capitalize on.
But it's that very tumult that created even more difficulty for WeWork, said Jeff Myers, research director at brokerage Colliers. In its pre-COVID heyday, the operator invested heavily in top-tier downtown office buildings, where vacancies have increased to 20 percent in recent months. Sublease space, which is by its very nature short-term space offered at cheaper rental rates, has also grown to record levels.
"There's more competition for tenants between WeWork and sublease space, along with direct availabilities," Myers said.
But the pandemic was not WeWork's sole death knell. Its troubles began before that, with rapid expansion, a failed first try at going public, and the 2019 ouster of eccentric co-founder Adam Neumann all contributing to investor retreat from what was an ultimately unsustainable business model.
Prior to filing for Chapter 11 bankruptcy, the beleaguered company made several efforts to get back onto solid financial footing. WeWork was taken over by Japanese investment giant SoftBank Group Corp. in 2019, underwent a successful IPO in 2021 through a merger with a special purpose acquisition company, and, in September, attempted to renegotiate just about all of its leases.
But it wasn't enough.
Founded in 2010, WeWork was built on the concept of offering freelancers and small startups what amounted to a pay-as-you go subleases in swanky digs, complete with lounge furniture, beer on tap, and WeWork-branded wine. As WeWork grew, it focused more on courting corporate tenants, either for satellite offices or more flexible versions of their traditional space. Local firms such as catering tech company ezCater, insurer Liberty Mutual, and footwear brand Puma have all counted themselves tenants of WeWork.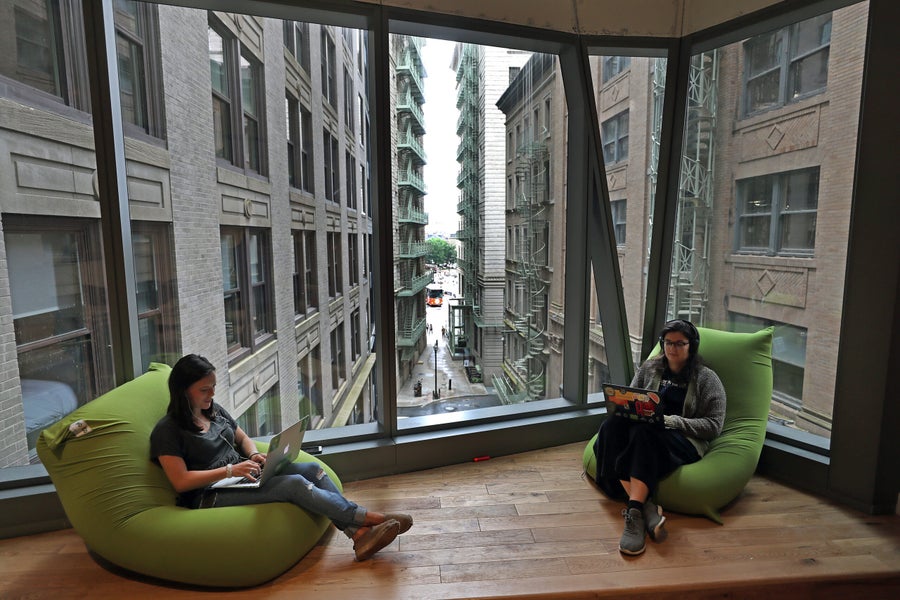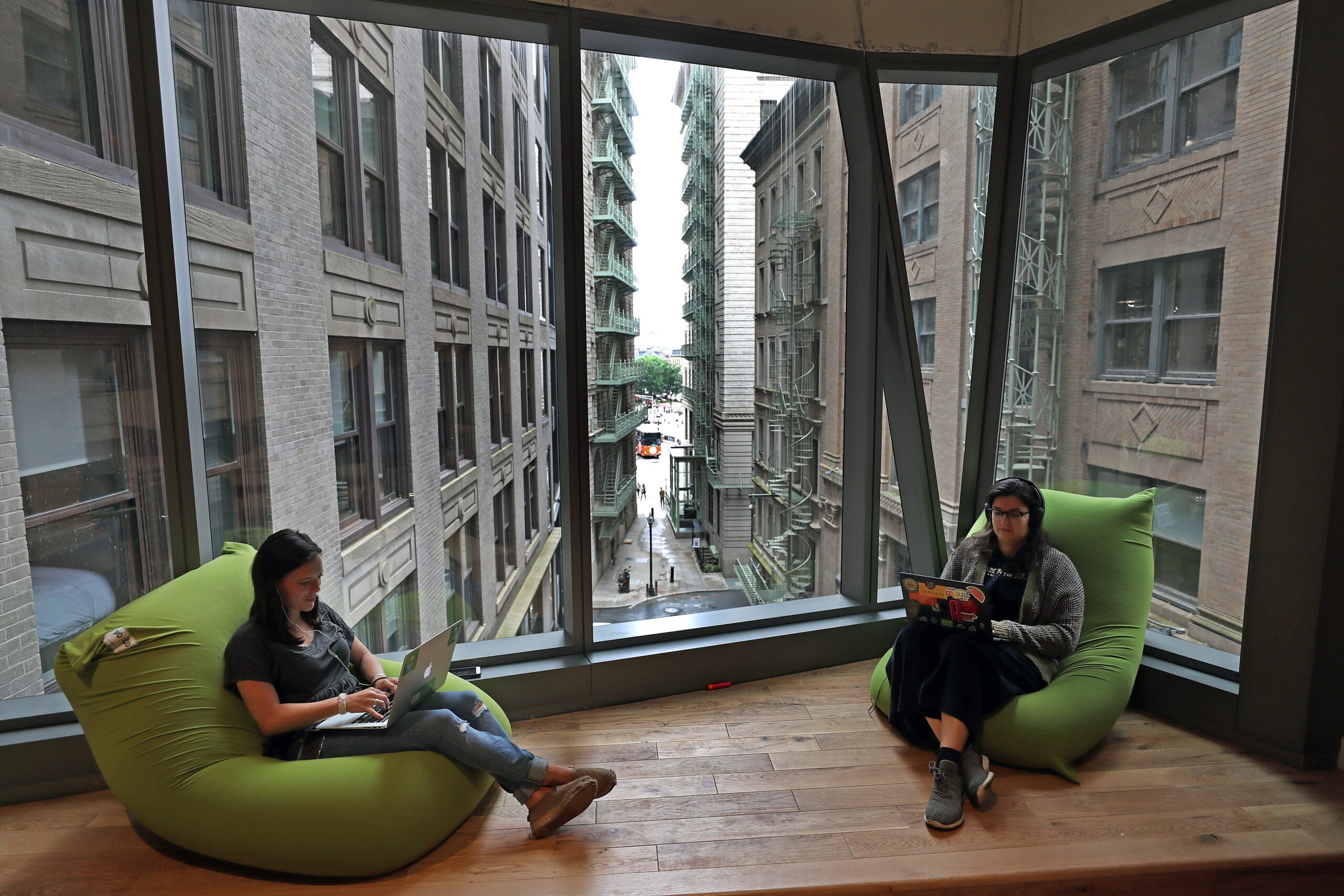 WeWork first landed in Boston in 2014. One of its first properties in the city, the 11-story building at 745 Atlantic Avenue near South Station, was at one time WeWork's largest location. But that office closed suddenly in 2021, and its landlord, Oxford Properties, sued the company for $1.8 million in back rent. Last year, Oxford got a green-light from the city to convert the building into lab space.
WeWork remains by far the largest coworking operator in the region, and has about double the footprint of the next-largest concept: Regus plc, which holds about 521,000 square feet and has been in the region since 2002.
The following Boston-area locations are still listed as open on WeWork's website: One Lincoln St., 200 Berkeley St., 711 Atlantic Ave., 501 Boylston St., 24 Farnsworth St., One Seaport Square, One Beacon St., 33 Arch St., and 200 Portland St., along with 625 Massachusetts Ave. in Cambridge.