A concerned parent in Texas said her high school daughter, who is Israeli, was targeted by her teacher, who allegedly made antisemitic comments during a lesson.
Talya Hayoun, a freshman at Dickinson High School in Dickinson, Texas, told FOX 26 Houston that she walked into her English class to find the white board had the popular pro-Palestinian mantra, "No justice, no peace. Justice for Palestine." 
Talya, who is Israeli, said the message was not part of a lesson but, believes it was an opportunity for the teacher to share with her students her opinion about the ongoing Israel-Hamas war. 
CORNELL PROFESSOR ON LEAVE FOR REMARKS ABOUT 'EXHILARATING' HAMAS ATTACK HAS HISTORY OF INCENDIARY RHETORIC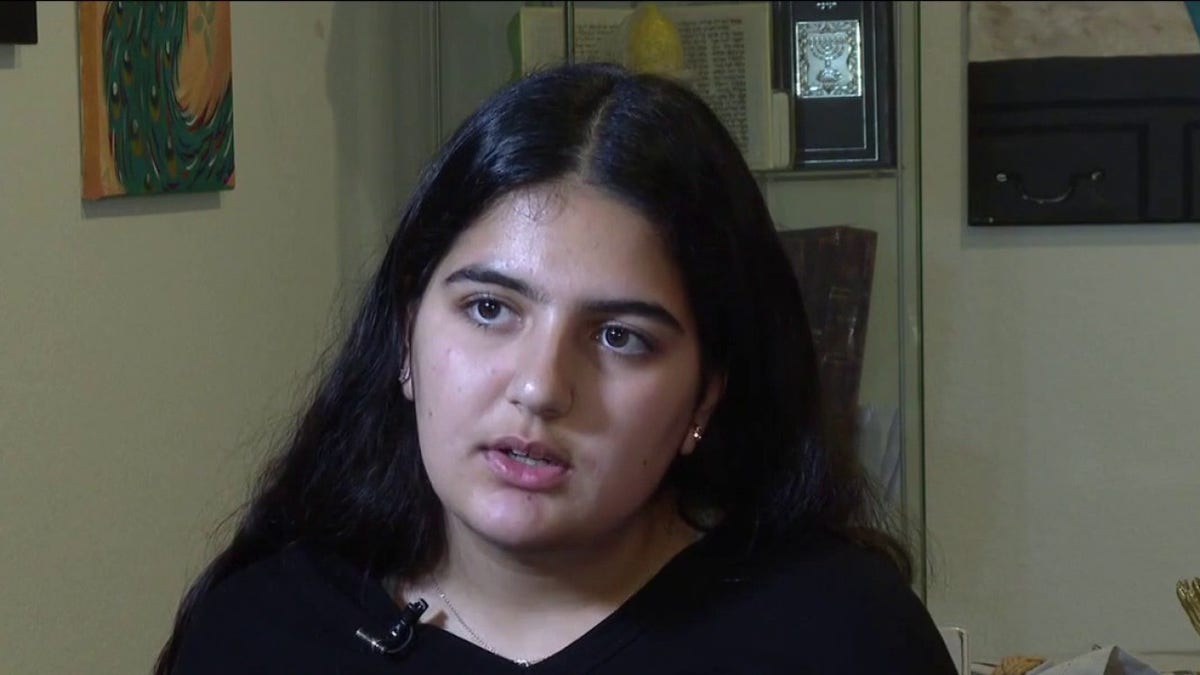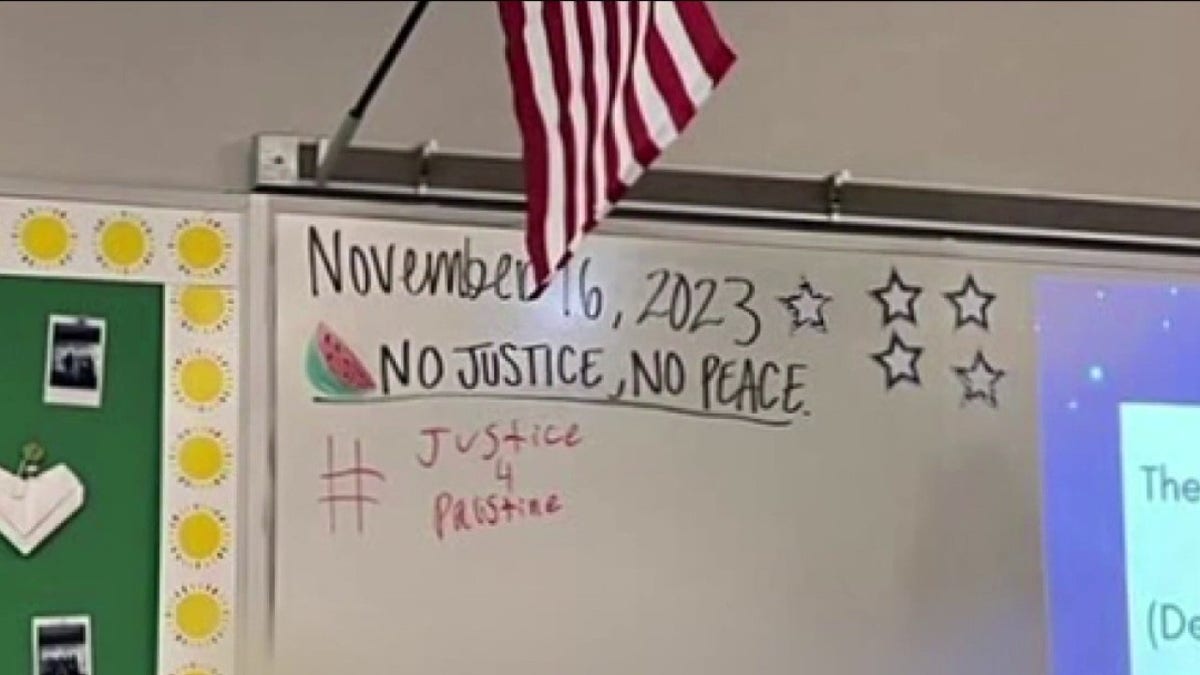 Talya told FOX 26 that her teacher asked her where she was from.
"She said, 'Oh, you still have family in Israel?' I said, 'Yes, of course. All my family is over there. And I'm from there too,'" Talya said. 
Talya said the incident made her feel scared and alone since she is the only Israeli in the public high school.
"I'm really, really scared. I'm the only Israeli at school," Talya said. "No one is Jewish over there. They made me feel guilty that I'm Jewish and that I'm from Israel."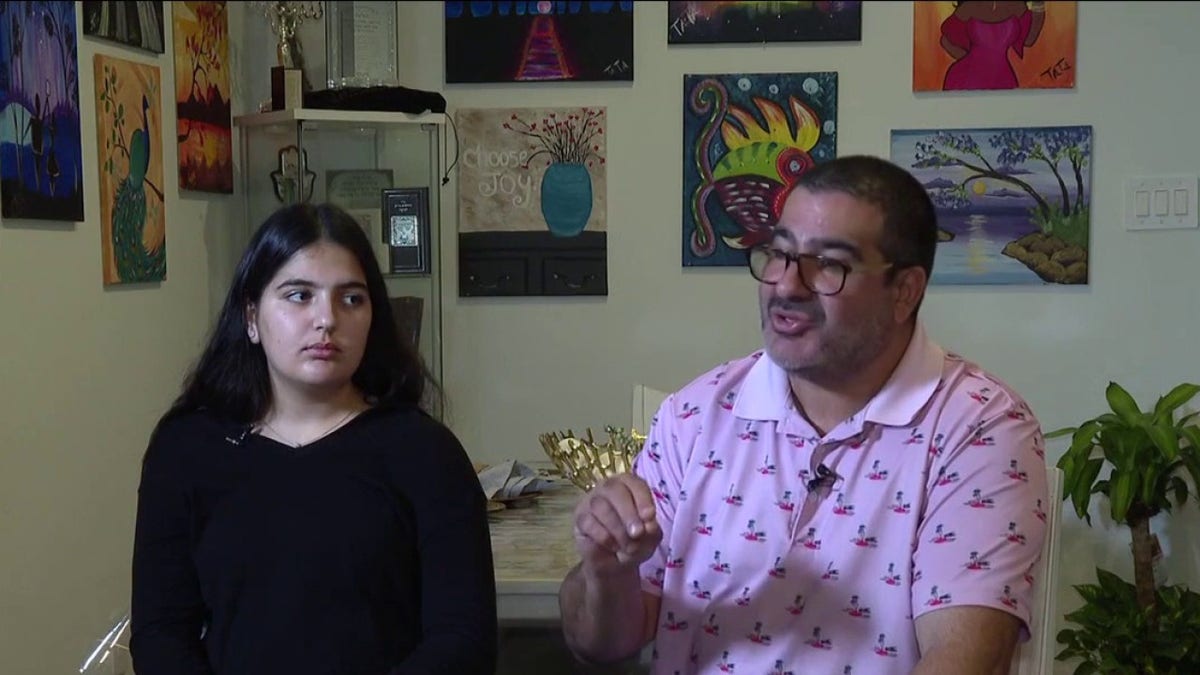 The teen's parents were outraged after listening about their 14-year-old experience in the classroom.
PROFESSOR WARNS TERRORIST SUPPORTERS A MASSIVE PROBLEM IN COLLEGES AS PRO-PALESTINIAN GROUPS DEFEND HAMAS
"What is the benefit here? What is the purpose here? Someone needs to take responsibility here about this situation here because my daughter, she is not at fault that she is Israeli," said Benjamin Hayoun, Talya's father.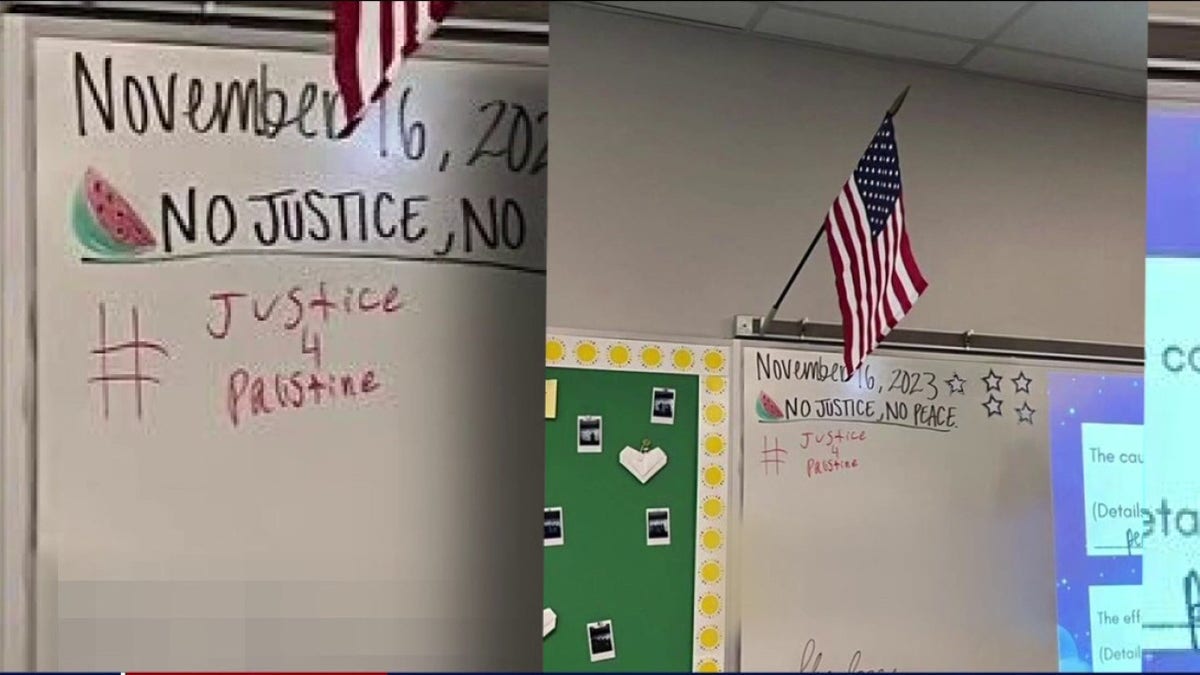 On Thursday, the Hayouns filed a formal complaint with the school district and with the Dickinson ISD.
In a statement to FOX 26, a spokesperson for the district said that the district and police are investigating the allegations.
CLICK HERE TO GET THE FOX NEWS APP     
"Dickinson ISD is aware of a situation on Thursday morning involving a Dickinson High School English teacher who parents have said wrote a statement on the board related to the Israeli and Palestine war," a spokesperson said. "The parents have met with high school administration, and the district is investigating the situation."