Keith Jesperson, also known as the "Happy Face Killer" who recently admitted to his eighth serial murder, said he has a new pen pal behind bars.
Suspected Gilgo Beach serial killer Rex Heuermann purportedly complained about jail food and exercise conditions and fretted that guards might be reading his mail, according to a handwritten letter that Jesperson forwarded to the "Lighter Side of Serial Killers Podcast" host and author Keith Rovere.
Jesperson mentioned the letter last month when police in Florida visited him in an Oregon prison to record his confession in the cold-case murder of Suzanne Kjellenberg. An image that Rovere shared with Fox News Digital shows it was dated Aug. 31.
"You were right about letters — I have gotten a number of them — asking for interviews, to be friends, pen pals, and one guy who sent me three letters asking me to write back and add to his 'collection of letters,'" the letter reads. "You are the only person who I have written back to and plan to write to."
SUSPECTED GILGO BEACH SERIAL KILLER REX HEUERMANN TAKEN OFF JAIL'S SUICIDE WATCH, SHERIFF SAYS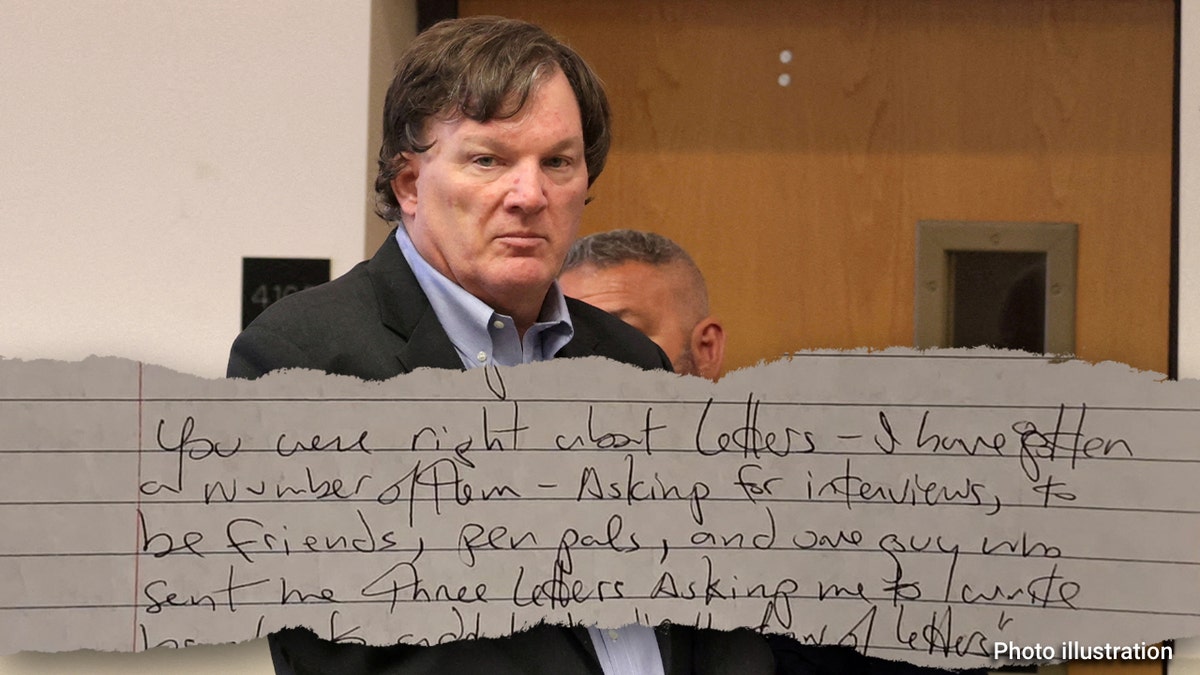 Heuermann's lawyer Michael Brown did not immediately respond to a request for comment.
Rovere, who said he has interviewed numerous murderers over the years, including "Son of Sam" David Berkwotiz, went public with the letter earlier this week after discussing it with Jesperson on the latest episode of his true crime podcast.
Read the letter (Mobile users go here)
"Being only a month and a half into this, as you know, I have had a lot to think about," the letter reads.
At another point, he warned that, "I am not sure if my mail is not being read. I did have one officer make a comment to me that he knew you were writing to me."
Rovere said he spoke with Jesperson over the phone Tuesday night and they both picked up on a similar vibe in the letter.
SUSPECTED GILGO BEACH SERIAL KILELR LINKED TO TWO MORE VICTIMS BY EXPLOSIVE NEW TESTIMONY, LAWYERS SAY
"You have to look into it a little bit, but it seems like he's already at peace in his heart that he knows that he's busted," he said, noting the conversation was casual, talking about prison food and waiting for discovery.
"Keith was the same way," he said of Jesperson. "He's already at peace in his heart, and the calmness in the letter, the way he's writing."
WATCH: 'Happy Face' serial killer discusses new pen pal Rex Heuermann before admitting to murdering an 8th victim
Jesperson, in his October jailhouse interview, said he tries to advise suspects who are guilty to fess up — but also said on the podcast that Heuermann should keep quiet about his own case until it plays out in court and discouraged him from exchanging letters with anyone else.
"I always try to tell people to own it, just admit to it, you're caught," Jesperson told Florida authorities. "If you're arrested it means the prosecutor has enough evidence to take you to court and prove you guilty. They wouldn't have arrested you if they didn't."
He claimed that Heuermann wrote him back to say, "I'll take it under advisement" — but that phrase doesn't appear in the letter.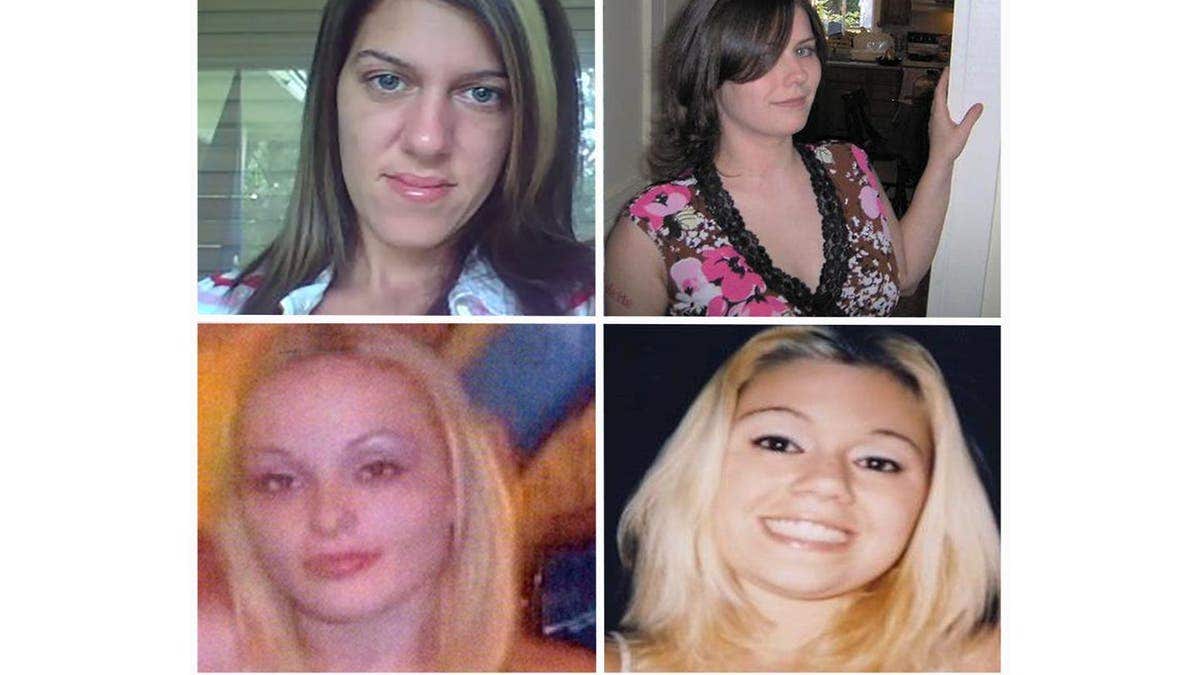 On Rovere's podcast, he discussed the correspondence in greater detail. He said that prison is more comfortable and more safe than jail, bringing up the deaths of Jeffrey Dahmer and Jeffrey Epstein. And he bragged that when he was convicted himself of three murders in 90 days, it led to the release of two wrongfully convicted suspects. (A woman made a false confession in one of those murders in order to get away from her abusive boyfriend, who she claimed killed and murdered the victim. Both were sent to prison.)
CLICK HERE FOR MORE TRUE CRIME FROM FOX NEWS
Heuermann is accused of killing three women and has been labeled the prime suspect in the murder of a fourth woman whose remains were found near the others.
LONG ISLAND SERIAL KILLER: DEATH OF WOMAN WHOSE DISAPPEARANCE LAUNCHED CASE WAS ACCIDENTAL, POLICE SAY
Heuermann has been held at the Suffolk County jail in Yaphank, New York, since mid-July on six murder charges in the cold-case deaths of Melissa Barthelemy, 24, Megan Waterman, 22, and Amber Costello, 27, whose bodies police found in 2010 while searching for a different missing woman, Shannan Gilbert, 23.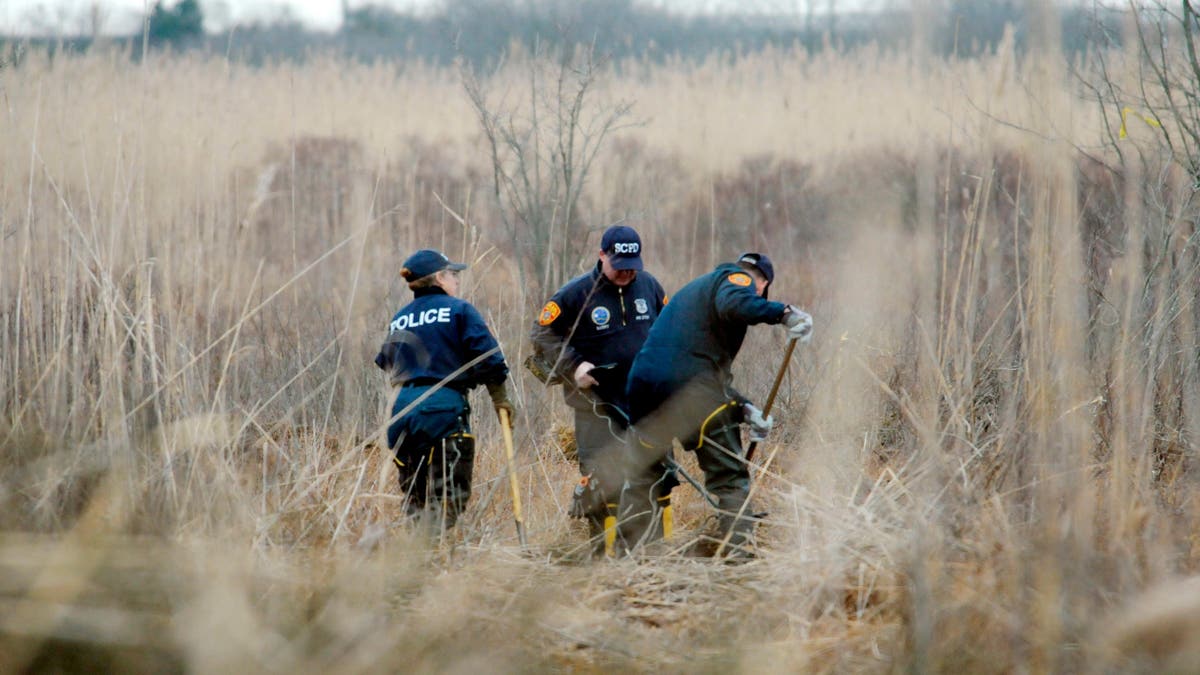 Police have said Gilbert's death was an accident. But they are also looking at Heuermann in connection with the death of Maureen Brainard-Barnes, whose remains they found near the others.
CLICK HERE TO GET THE FOX NEWS APP
Jesperson's daughter is currently fundraising for Heuermann's now-estranged wife, Asa Ellerup, who filed for divorce shortly after his arrest.
Rovere, who describes himself as a Christian who previously worked with prison ministry, said he believes in positive interactions with the worst of the worst prisoners.
"Most of the people I talk to aren't believers and aren't religious. I don't push it on them, but that's my personal foundation," he said. "It's mostly about making a positive change in their lives, because no one else is doing it."