A Frontier Airlines flight turned chaotic when a woman began screaming and yelling while in the air, causing one passenger to begin preaching in the aisle.
The incident happened aboard Frontier Airlines flight 1161 on Nov. 16 going from Houston to Denver. Video from a passenger on the plane shows the unidentified woman being restrained by members of the flight crew. The flight was eventually diverted to Dallas.
"Stop pulling on my arm," the woman can be heard yelling during her mid-flight outburst.
While the woman was being held back by what appeared to be members of the flight crew, she started to jump over several seats on the plane.
WOMAN ON METH TRIES TO OPEN EMERGENCY EXIT DOOR AFTER SHOWING SIGNS OF ANXIETY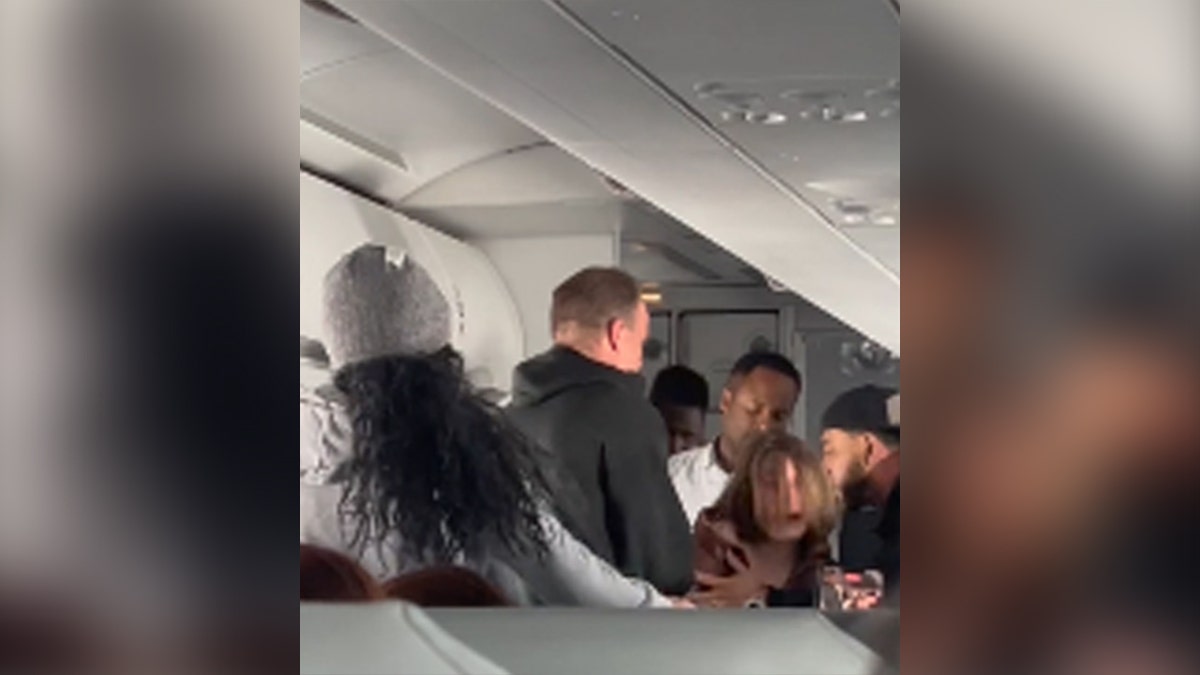 "Stop blocking me," the woman says before she was seen hitting an individual.
"Ladies and gentlemen, I need everyone to please take your seats — now — please," a flight attendant can be heard telling passengers on the cabin's PA system.
Throughout the video, the woman keeps pushing back whenever the flight crew tries to restrain her.
At one point, a woman could be seen hugging the unruly passenger in the back of the cabin.
After the passenger's outburst, an unidentified woman begins preaching to passengers from the aisle.
"This does not happen for no reason…there's a real devil that wants to kill each and every one of y'all, including your family members," the woman said. "That's not her. She's possessed and she needs help."
TSA ON THANKSGIVING DAY FOODS YOU CAN FLY WITH, PLUS A CELEBRITY CHEF'S TAKE ON ITEMS THAT TRAVEL WELL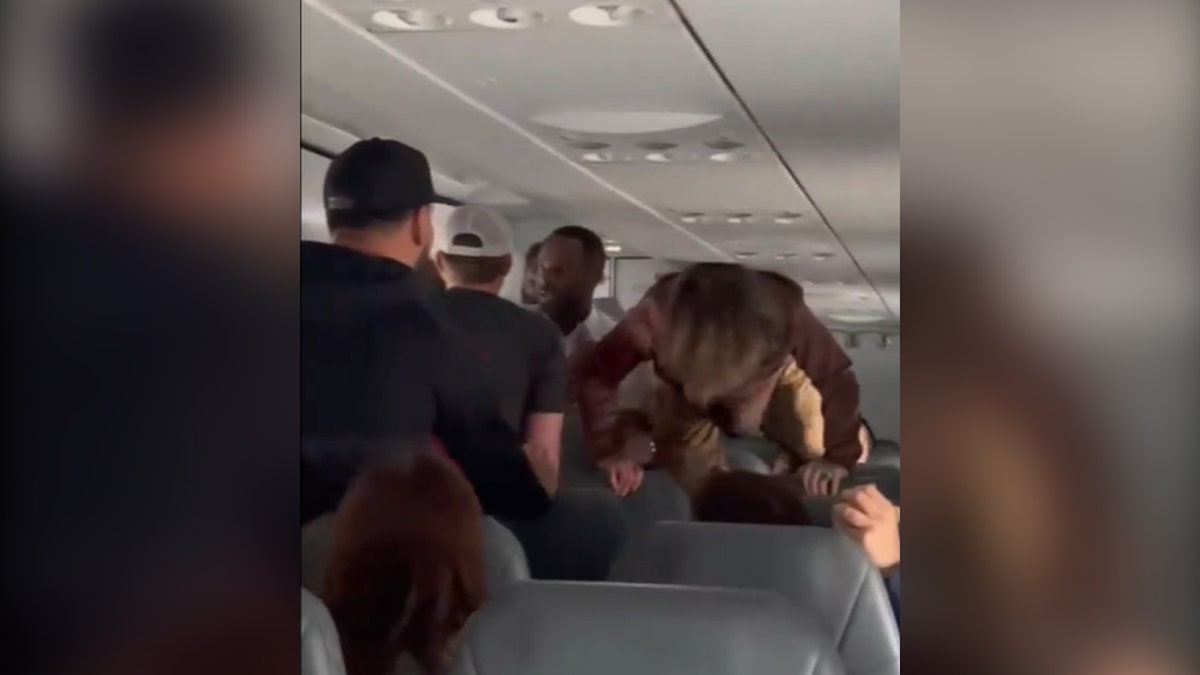 "Jesus Christ is the way, the truth, and the life," she continued. 
Once the plane was on the ground, law enforcement can be seen taking the woman into custody.
CLICK TO GET THE FOX NEWS APP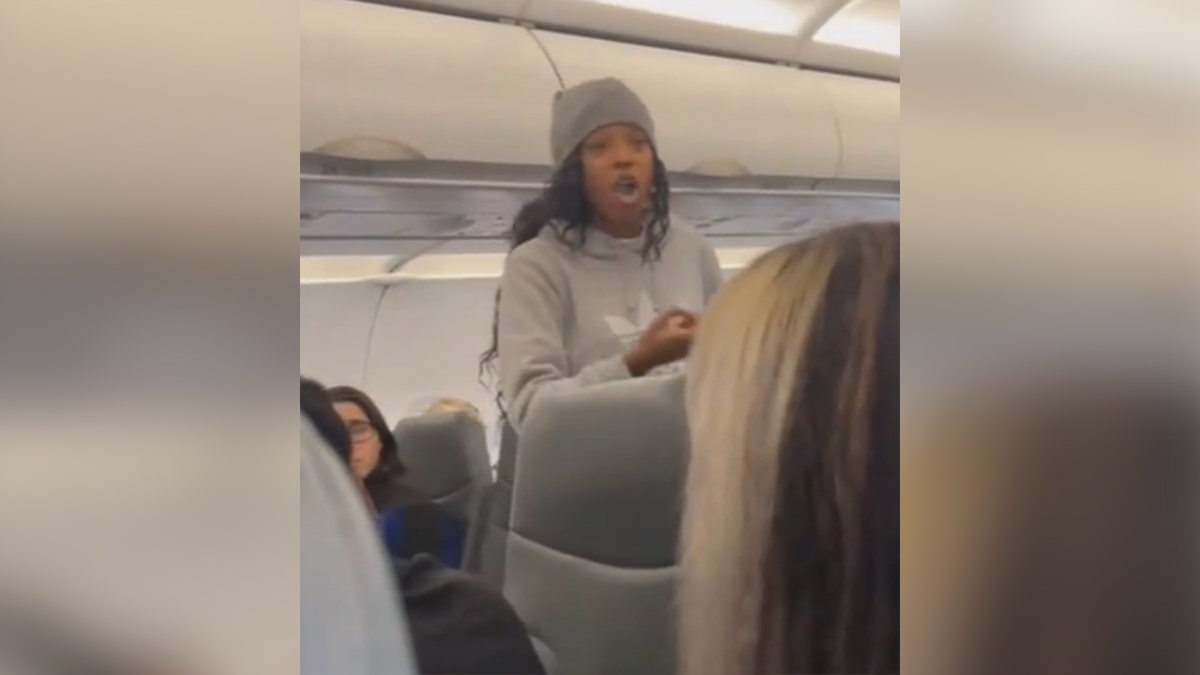 A spokesperson for the Federal Aviation Administration provided Fox News Digital with the following statement: "Frontier Airlines Flight 1161 landed safely at Dallas Fort Worth International Airport around 3 p.m. local time on Thursday, Nov. 16 after reporting an incident with an unruly passenger. The Airbus A20N departed William P. Hobby Airport in Houston and was en route to Denver International Airport."
Fox News Digital reached out to Frontier Airlines multiple times, but didn't receive a response.