Riders on a Universal Studios Florida Theme Park roller coaster in Orlando were stuck for nearly an hour in a vertical position Thanksgiving night.
The Orlando Fire Department told FOX 35 the incident happened at the park's Hollywood Rip Ride Rockit roller coaster on Thursday night, and said there were no injuries.
Riders on the Rip Ride Rockit go up a 167-foot-tall vertical lift, then several twists, turns, and loops.
Dennis Malesky, who was at the park, said he saw people stuck in a vertical position on the ride.
DISNEY PARK GUESTS REPORTEDLY POOPING WHILE WAITING IN LONG RIDE LINES: 'WTF?'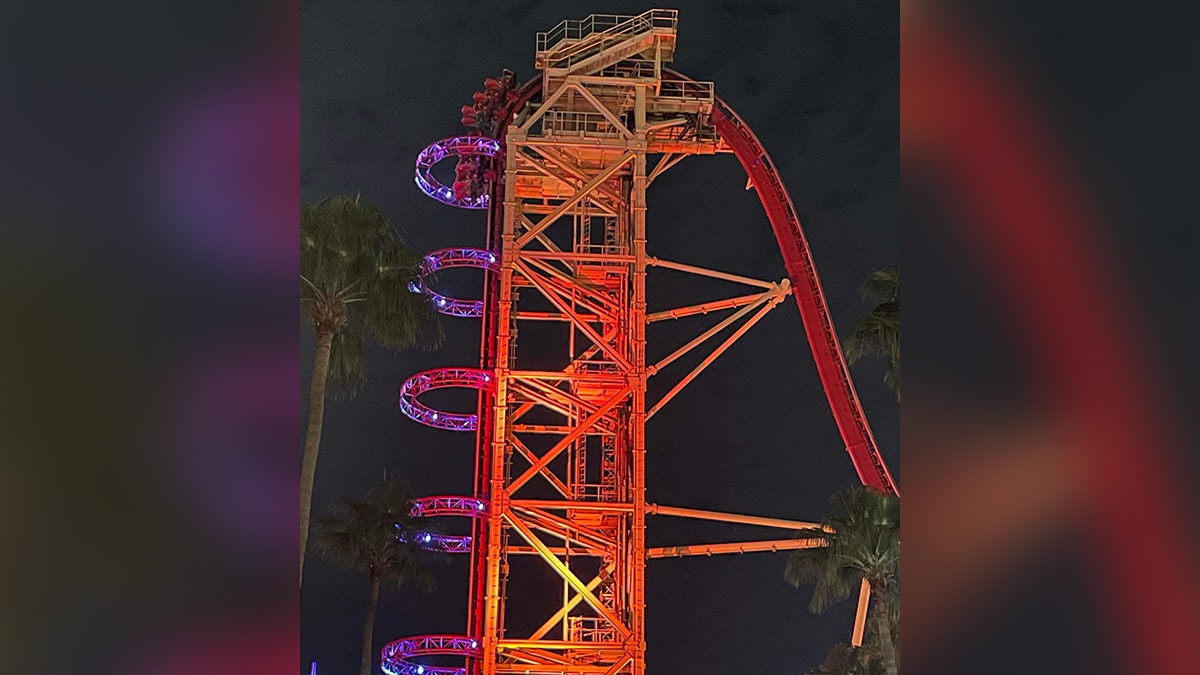 "We were walking out of the park as it was closing time and seen a group of people taking pictures of the Rip Ride Rockit. That seemed kind of odd until we looked up and seen the group stuck on the ride," Malesky said. "Shortly after, the Fire Department arrived, but nothing seemed to be happening.
"Universal employees made everyone who didn't know anyone on the ride leave, as it was much after closing. On our way out, we seen the car finally move. They must have been up there an hour."
MAN CLIMBS CALIFORNIA FERRIS WHEEL CLAIMING TO HAVE BOMB, FORCING EVACUATION OF SANTA MONICA PIER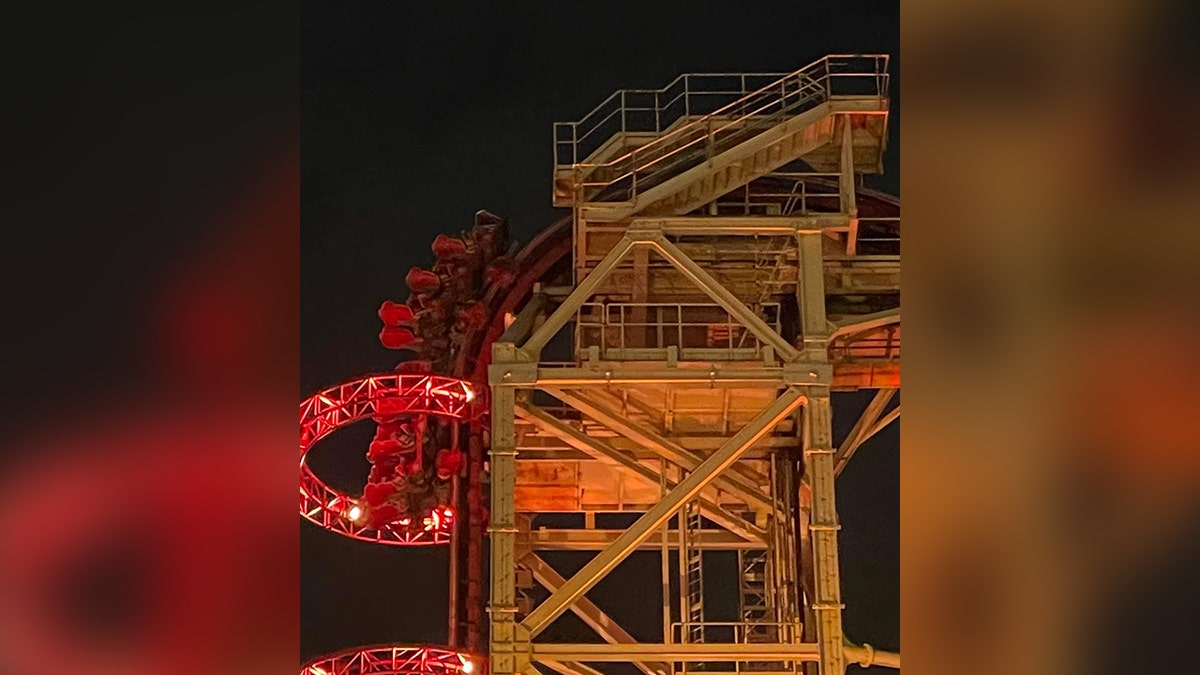 After seeing what happened, Malesky said he'll be avoiding the ride going forward.
"This is the only ride in the park I have not done yet and, needless to say, it will probably stay that way," Malesky said.
CLICK HERE TO GET THE FOX NEWS APP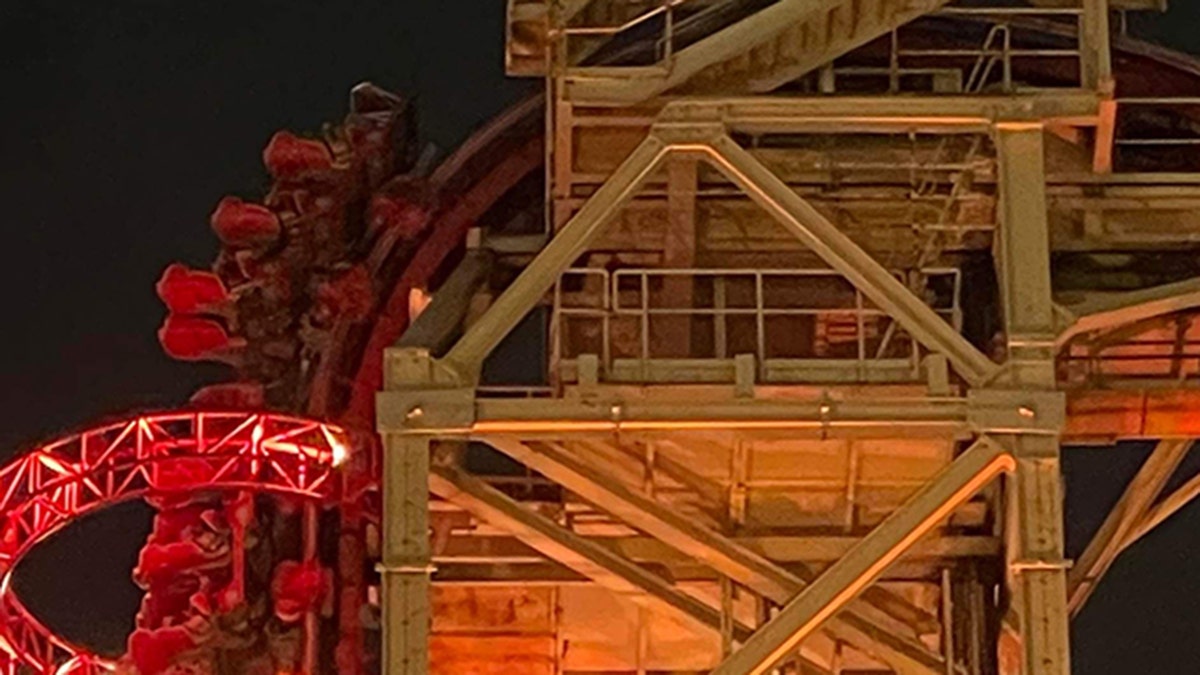 One woman can be heard in a video saying "They're stuck way up there, at the tip. They're literally on their backs right now."
Universal Studios did not immediately respond to Fox News Digital's request for comment.