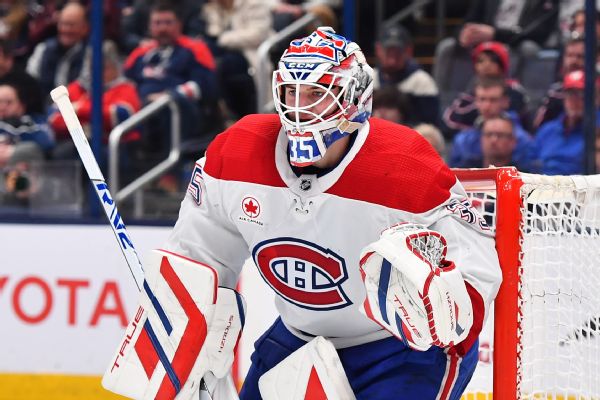 Montreal Canadiens goaltender Sam Montembeault signed a three-year, $9.45 million contract extension on Friday.
Montembeault, 27, previously was slated to reach unrestricted free agency on July 1, 2024. The Quebec native was claimed off waivers by the Canadiens on Oct. 2, 2021.
The contract takes effect for the 2024-25 season.
Montembeault is 5-3-1 with a 2.73 goals-against average and .910 save percentage in 10 games (nine starts) this season.
He is 38-48-13 with a 3.42 goals-against average and .897 save percentage in 113 career games (97 starts) with the Florida Panthers and Canadiens. He was selected by Florida in the third round of the 2015 NHL Draft.